We understand you may have special sensitivities or anxieties. We are dedicated to making sure you are as comfortable as possible during your visit to Discovery Smiles.
If you feel some anxiety about seeing a dentist, you're not alone! Lots of people share your fear. We're confident a visit to Discovery Smiles will help you overcome your fear. Afterwards, you may wonder why you put your dental health off for so long!
Don't hesitate t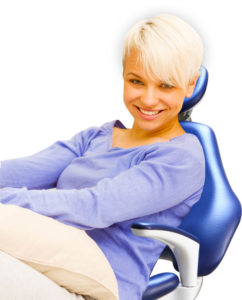 o let us know if you feel nervous, and we'll take extra care to ensure your comfort every step of the way. In fact, we are so committed to providing you with a relaxed and positive experience that we've created a Total Comfort Menu just for you. Some of the Total Comfort Menu options we can recommend and offer are…
• A local anesthetic
• Oral sedation
• Nitrous oxide
• A warm blanket
• Support pillows
• Bottled water to keep you hydrated
• Noise-canceling headphones with music
• Movies
Best of all, you'll receive the sympathetic and soothing comfort of our caring staff.
Don't put it off another day. Call Discovery Smiles Dentistry to schedule your appointment.
520-721-2000