Invisalign braces are clear, comfortable, and removable. Most people won't even notice when you are wearing them! They consist of a series of custom made aligners that gently and gradually move your teeth into their optimal position, as determined by Dr. Allen. You wear each aligner in the series for about one week, removing them only to eat, drink, brush your teeth, and floss. As you replace each set of aligners with the next in the series, your teeth gradually move into place.
During treatment, we will want to see you about once every three weeks to check on your progress. Once your straightening is complete, we will provide you with a retainer to keep your teeth in proper position and maintain your beautiful smile.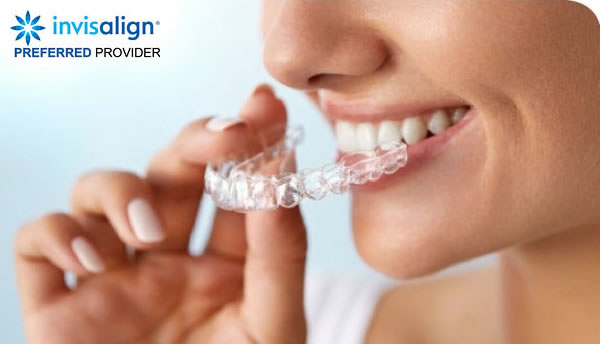 Invisalign Clear Braces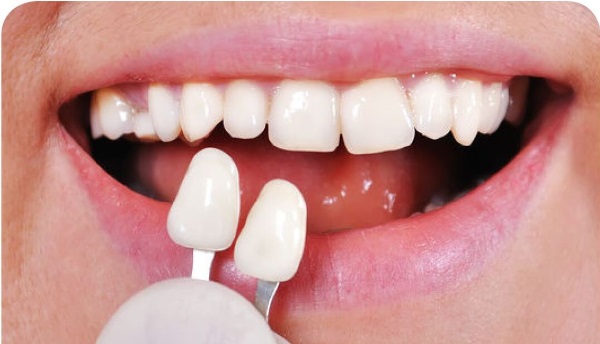 Veneers
Veneers – If your teeth are severely discolored, chipped, or cracked, we can adhesively bond material to the surface of your teeth to give you a brilliant new smile.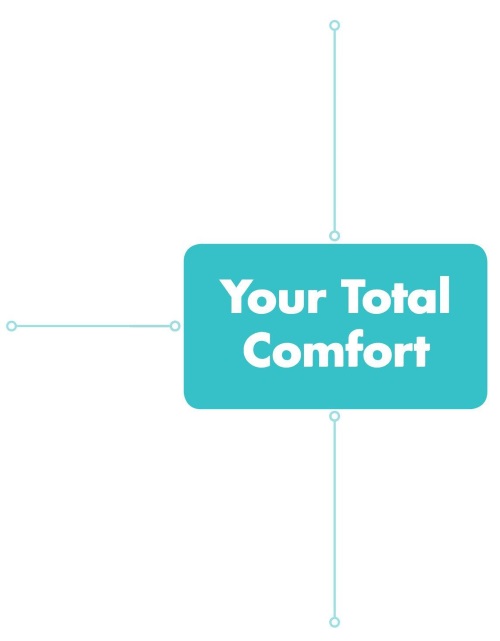 Teeth Whitening – Teeth whitening is one of the most affordable ways to transform your smile. Dramatic results can be achieved in a single visit. Our in-office whitening procedure is non-invasive and can whiten your teeth in about an hour.
We can also equip you with custom-made trays for whitening gel that you use at home. With supplies and instructions that we provide, this process can whiten your teeth in about seven days.
After you have paid for your initial office or at-home whitening treatment, we'll maintain your new gorgeous white smile, for FREE, with at-home custom trays and whitening gel for LIFE!*
*Patients must maintain regular cleanings and checkups.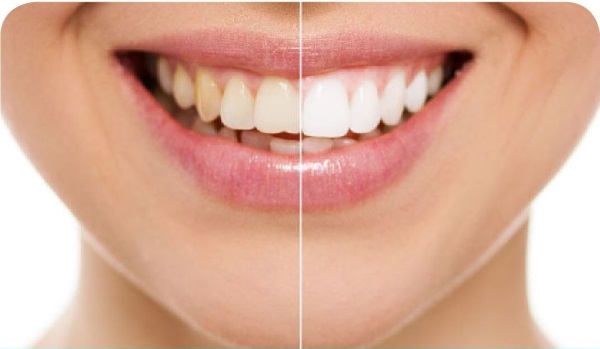 Teeth Whitening
Visit our office or call us at 520-721-2000 for more details about our cosmetic dental services.